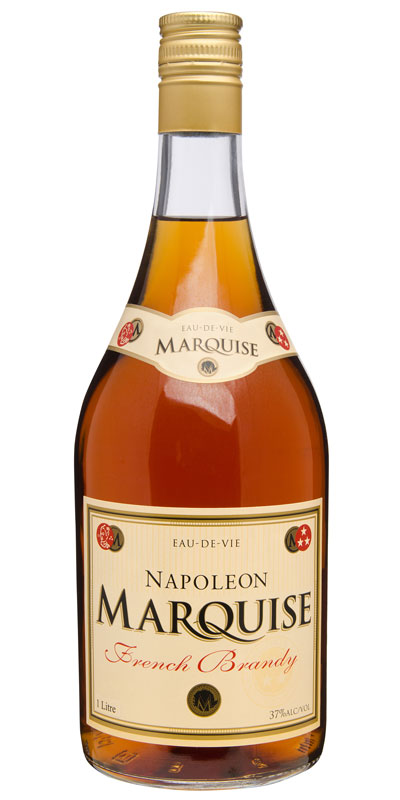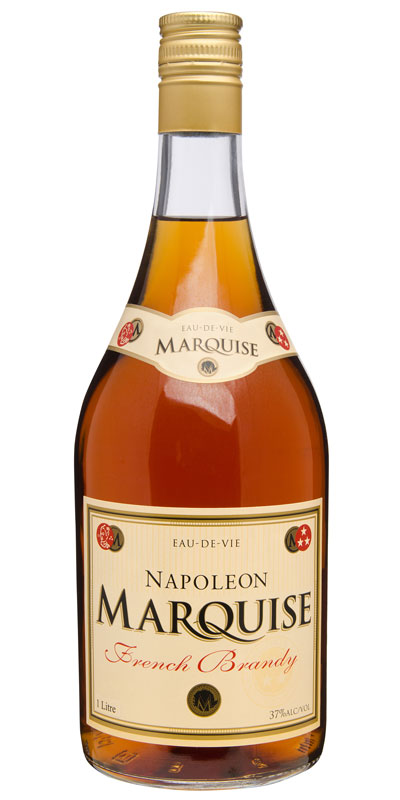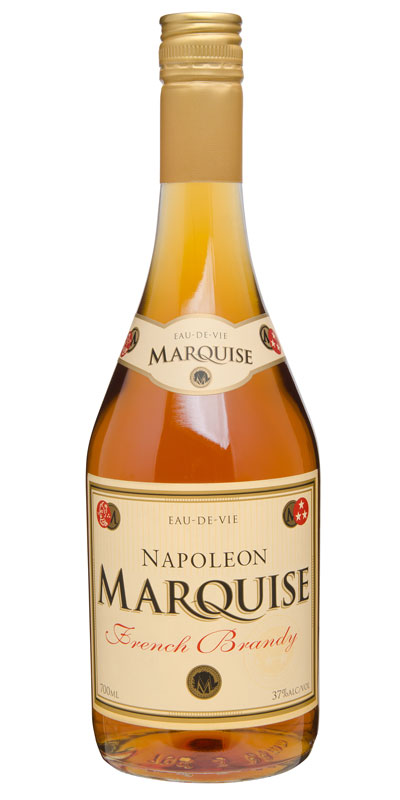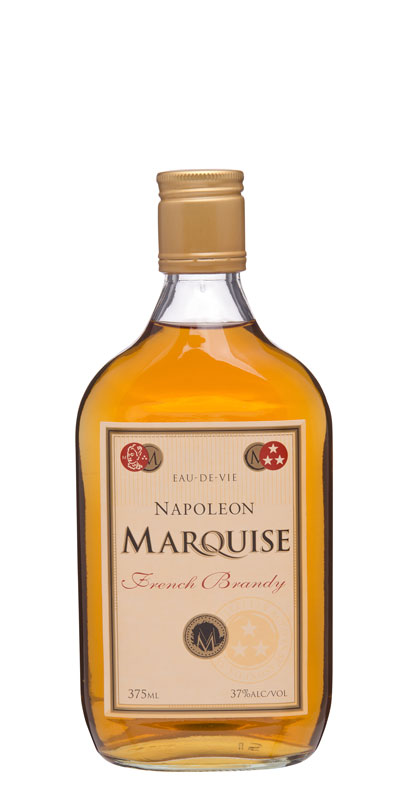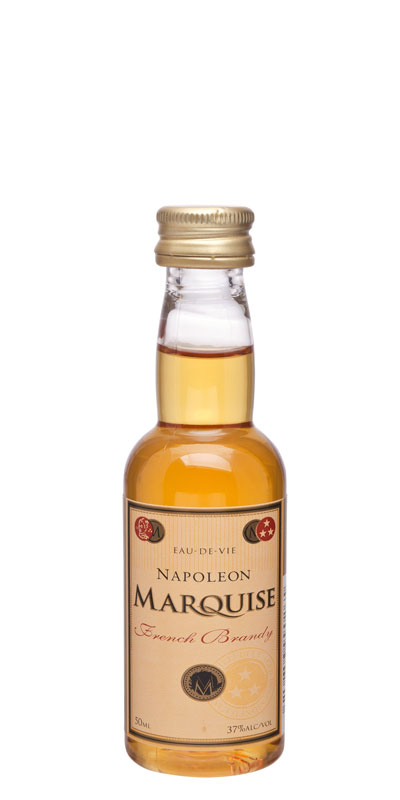 Marquise Napoleon French Brandy
Marquise is an excellent example of why the French are the best at making brandy, with their chalky soils and maritime climate.
Ageing in barrels fashioned from limousin oak are the indispensable features of Marquise.
Imported from Aigre, France, then bottled in New Zealand, Marquise represents excellent value for money.
Available in 1 Litre, 700ml, 375ml & 50ml sizes.
DESCRIPTION
Marquise Napoleon French Brandy v.s.o.p.
BOTTLE SIZES
1 Litre | 700ml | 375ml | 50ml
ALC/VOL
37%
CASE SIZE
1 Litre x 12 | 700ml x 12 | 375ml x 24 | 50ml x 12