Kings Liquor – Proudly Kiwi Made
For over 30 years we have been producing drinks for the liquor industry. Fully New Zealand owned and operated, we export to countries around the globe.
Please enjoy our website and the extensive range of drinks that we stock and deliver every day. From liquor to liqueurs, from malts to mixers, you are sure to find everything you need here…

Just Chocolate & Coffee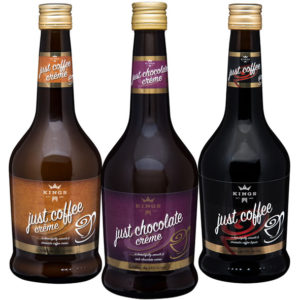 We just added a chocolate and a crème liqueur to our 'Just' range. Yum.